Seasoned Gun Dog Hunting Program
The Seasoned Gun Dog hunting training program is designed for hunting dogs that already exhibit the skills taught in our Started Gun Dog program and are ready to improve their abilities. In this course, we make sure retrievers are capable of handling more complicated hunts with multiple marks, different environments, and/or additional hunting dogs. 
They will demonstrate intermediate skills in land and water retrieval, drills, and hunting on difficult terrain. Dogs will graduate from the program being comfortable working alongside and honoring other hunting dogs and will be prepared to move on to our final Finished Gun Dog hunting program. 
Skills Taught During Course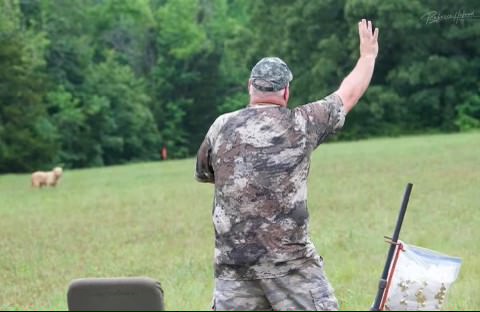 We will develop a customized plan for you if you want your dog to be trained with specific hunting situations in mind. You can choose whether you want us to handle all of the hunting training or if you want to take part in some of it. We will schedule days for you to learn the proper handling of your dog in the field and hands-on lessons in putting your retriever through a variety of hunting paces.
*Up-to-date vaccinations are required for this program — please see our vaccination page for requirements.