About Beech River Chesapeake's and Kennels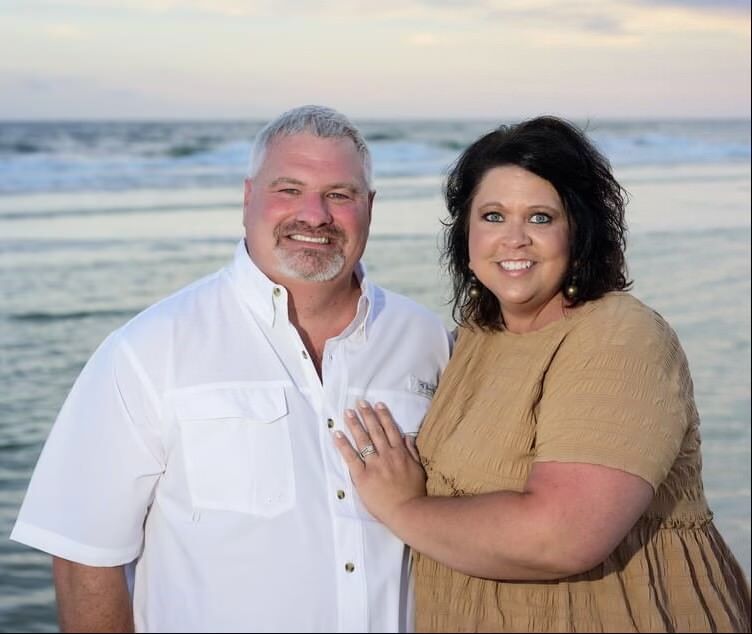 We are a family-owned and operated dog kennel in Parsons, Tennessee that provides boarding and various dog training programs. We are centrally located in the heart of Decatur County on our family farm. Our focus is on providing the best care and atmosphere for your dogs while they are visiting with us. Our commitment to your pet's health and overall safety is our top priority. Whether your pet is in one of our hunting training programs, participating in obedience training, or being boarded while you are away from home, you can relax knowing your best friend is in great hands.
One of our specialties is creating outstanding Gundogs by providing them with many opportunities to learn important hunting skills while exposing them to a variety of elements. T.J. focuses on creating individual customized training plans for your dog with the hopes of resulting in the best outcome for your pet. Owner participation is encouraged during your dog's training experience, which will create a better connection between you and your hunting dog.
We are proud owners of three championship bloodline Chesapeake Bay Retrievers. Two of them – Sadie and Cocoa – hold Hunting Retriever Championship titles. We also have an upcoming determined male that is working his way towards the top. At Beech River Chesapeake's and Kennels, we take pride in preserving the Chesapeake Bay Retrievers breeding standards and creating healthy litters.

Abby Ahrens
October 24, 2022.
Working with them was an absolutely amazing experience! They were available last minute, worked with me on drop off and pick up times! Responded to all messages, sent me pictures of my dog. Made me feel so much better about our first time ever boarding I will absolutely be using Beech River again any time I need to board my baby! Highly recommend them to anyone!!
Wendy Reddix
October 16, 2022.
TJ and Amanda were amazing to work with. They made it easy for me to enjoy my vacation knowing Diesel was being well taken care of. They were quick to respond when I checked in on Diesel. I highly recommend Beech River Chesapeakes and Kennels for all your boarding needs.

Melanie Allen
October 10, 2022.
We can't say enough how GREAT Amanda and TJ are, they loved on our Coco and took great care of her while we were gone! I recommend them 💯 and we won't let her with anyone else!!! 10/10

Christina Stout
October 9, 2022.
Amanda and TJ took great care of our little Mili. Didn't have to worry while we were away. Easy to talk to.Great folks.

Jessi Mccormick
October 6, 2022.
Amanda and TJ were wonderful to deal with. They took terrific care of our boxer and we will definitely use them again!

Diane Smith
October 5, 2022.
Finding somewhere we feel comfortable leaving our babies when we cannot take them with us has been difficult. We have been less than satisfied with the last two places they have stayed. That is not the case at Beech River. I felt instantly at ease with Amanda and TJ and felt sure the girls would be well cared for. My two dogs spent a week in their care and came home happy and healthy just the way they went in. I would not hesitate to leave animals at this facility again and am sure I will do so in the future.

Ken Boroughs
September 5, 2022.
Great place to kennel your dog. Great people and they have a very top notch kennel, clean and well kept

Alaine Keeton
August 12, 2022.
My Beaux had a great time with TJ and Amanda! Very nice facility, he was very well taken care of and loved on. I even got pictures while I was away. Recommend 100%!

Brandon Priefert
August 10, 2022.
I recently got in touch with Amanda at Beech River. Amanda and TJ were very accommodating. I just happen to be visiting the area on a motorcycle ride and needed a place that would care for my 7 month old Pudelpointer for a couple of days. They invited me down for a tour of their new property and their kennels. Very impressed by their willingness to go above and beyond. I would recommend them to anyone needing their dogs cared for. Never once did I have any hesitation. I look forward to visiting the area again and dropping by to see them!!
We offer retriever hunting training programs and formal obedience classes. We will provide you with the tools you need to establish structure for your dog, as well as offer guidance on communicating clearly with them.
Your dog will be treated like one of our own during their stay. Our facility has 15 climate-controlled kennels and a large fenced yard for playtime. We will care for them like family, giving you peace of mind while you're away.
As our company name suggests, we love Chesapeake Bay Retrievers. We have a passion for these amazing dogs, and we breed health tested, championship bloodline puppies from our own impressive retrievers.