Finished Gun Dog Hunting Program
Our Finished Gun Dog program builds upon the Started Gun Dog and Seasoned Gun Dog programs to graduate dogs with expert hunting skills. Dogs that complete this program will be able to handle complicated hunting environments including a blind, pits, and tree stands, plus working beside other hunting dogs.
During the course of this advanced training program, your dog will demonstrate confidence and advanced abilities in bringing downed marks and confident marks. This final program completes their hunting training and enables them to successfully perform on any of your hunting trips.
Skills Taught During Course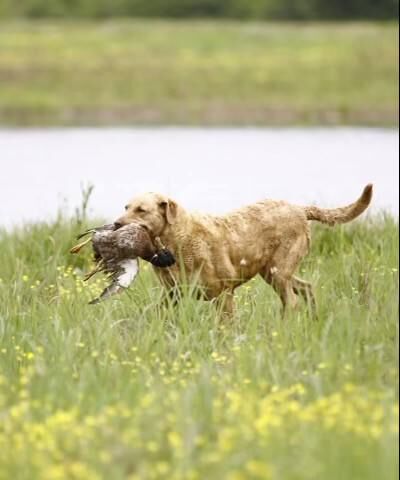 *Up-to-date vaccinations are required for this program — please see our vaccination page for requirements.